10 Best Mindfulness Meditation Apps Review for 2020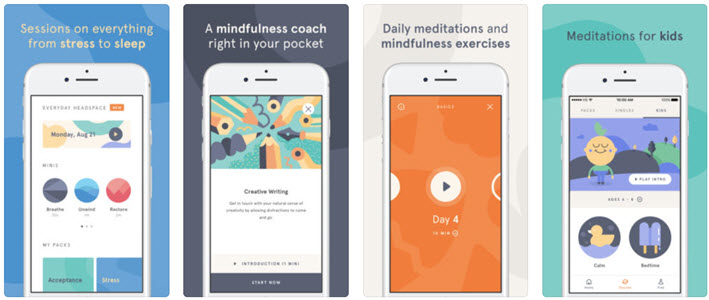 Hi Guys,  Welcome back for today's post I will be covering some of the best Mindfulness Meditation Apps.
My 2nd review now for Meditation 24×7 after the one I wrote about the Light and Sound Machines.  See Here.  Anyway, who would have ever thought it – Something as spiritual as Meditation being paired with something as soulless as Technology?
Personally myself it didn't occur to me how many apps for Meditating there actually are, but incredibly as we begin the next decade of the 21st Century it seems to me that everything and its accessories have an app these days.  And that is including Meditation and Mindfulness.
So today this is exactly what I am going to cover.  I see something online about how popular these Meditation Mindfulness apps are becoming and it did make me think.  What are the best Mindfulness Meditation Apps?  
There are a few I see after doing my research and I could have easily written about the 15 or 20 best Meditation Mindfulness Apps but to keep this as short and sweet as possible I have just chosen 10.  So without further ado here we are;
The 10 Best Mindfulness Meditation Apps available for 2020.

1.) Insight Timer (5/5)
Available on iOS and Android


Overview:
Claims to have the largest free library of guided meditations on earth. The popular platform offers a 100% free user-friendly database of information of a wide variety, including an introduction to meditation's, intention setting and walking meditations, plus meditations for healing and wellness.

Pros and Cons:

From what I can gather being somebody who has never used this app I have only heard good things.  As mentioned above Insight Timer offers an easy to use, user-friendly interface with a wide variety of classes, resources and even music.  There is also a social aspect including a social networking feature for things like group meditation.  There is also a Meditation timer probably where the name comes from.  As for cons – Only works on Smart Phones and Kindle.  The Kindle version I have read can be a real battery drainer as is constantly running on the background of your device.

Website here:  https://insighttimer.com/

2.) Calm (4/5)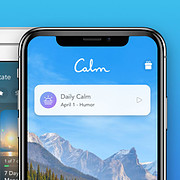 Available on iOS, Android and PC
Overview:
Apparently the #1 App for Meditation and Sleep.  Includes programs for less stress, how to lose anxiety and breathing exercises.  Plus get a better nights sleep with guided meditations, sleep stories and relaxing music.  Recommended by top psychiatrists, therapists, and mental health experts.

Pros and Cons:

Firstly the biggest Pro is compatibility on all platforms.  The User Interface is easy enough, and there is a good selection of resources available including children's bedtime stories.
The Cons: apart from a 7 Day Free Trial this app is not free to use.
To activate free trial Calm asks for your card details to proceed.  It's not a bad app but I myself personally if I was using a Smart Phone I would go with Insight Timer.
Maybe a good choice for PC if you don't mind paying membership.

Website here: https://www.calm.com

3.) Smiling Mind (4/5)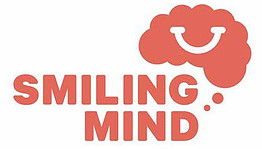 Available on iOS, Android and Web


Overview:

Smiling Mind is a unique tool developed by psychologists and educators for Mindfulness and Meditation training.  A 100% free program from a non-profit organization.  Fully compatible with all devices including PC and Kindle. It's user-friendly and very direct with training. 

Pros and Cons:
Where to start Smiling Mind is 100% free and fully compatible with all devices.   I can't say much bad about this program at all.  In fact, this was the first meditation app that I ever tried out, and my experience I would say has been generally positive.  On the downside, if there is one, Smiling Mind maybe lacks the content of other paid programs such as Insight Timer and Calm.

Website Here:  https://www.smilingmind.com.au/
4.) Stop Breathe and Think (3.5/5)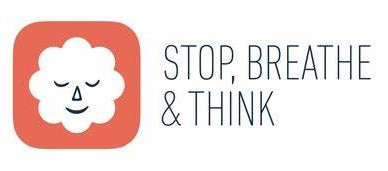 Available on iOS, and Android

Overview:
Stop Breathe and Think is a free mindfulness, meditation and compassion building tool for middle-school students, high-school students, and adults.  An excellent tool for teachers looking to teach Mindfulness and Meditation to their classes.

Pros and Cons:

Pros:  Curated list of meditations makes the app feel new and engaging with every use.  Cons:  Only available on iOS and Android.  Lack of step-by-step guidance for inexperienced meditators.

Website Here: https://www.stopbreathethink.com/

5.) UCLA Mindful App 3/5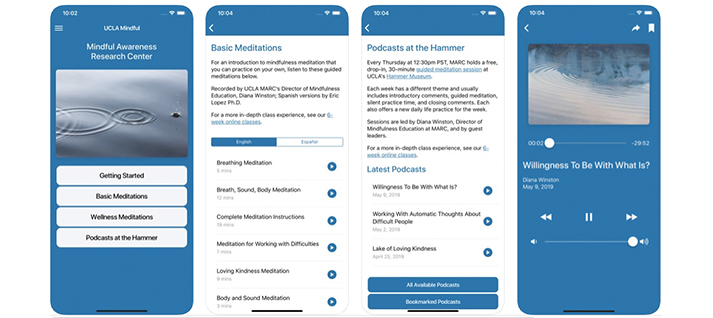 Available on iOS and Android