Hello My Friends,
Welcome to my website Meditation 24×7!
I'm Alex the creator and I have decided to publish content on this site for anybody who currently practices Meditation. My vision is to try and offer help and information for anyone who's looking to begin Meditating, and assist my readers every step of the way in finding spiritual enlightenment.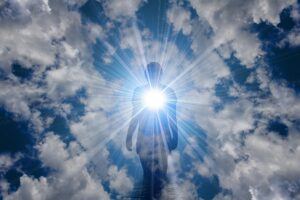 My Story:
My story well at almost 34 years old meditation is something relatively new to me. I've recently become a lot more interested in the topic due to the stresses of every day, and running an online business on both eBay and Amazon.  It's not something that is so unknown to me though. I've always kind of had an interest in the paranormal and pseudoscience.  I'm the sort of person that will believe anything so all the ideas that meditation represents is something I'm keen to be involved in.
What my aim is from posting on this website is to reach out to anybody who like myself suffers from the stress and negative experiences of ever day and that wants to use meditation in a positive way.
If this is you great I'm hoping you will enjoy reading my posts.
It's like one of the reasons I created this site was because of a blog I've been writing for and because some of posts that I was publishing were about Meditation. It wasn't really the main niche on this blog but what my idea was if I was going to write about ways to make money than it would help the reader to become more focused on the task at hand.
What happened though with this blog was as I started earning from it naturally I wanted to learn more about how I could make it better with 2 skills I wanted to improve being web development and marketing.  This led me to a site called Wealthy Affiliate, and it was this site that got me started within this niche, and what I ended up with was Meditation 24×7.
So from usually writing content about affiliate marketing products, sign up offers and money making ideas my next natural step has been to create this site.  To express my ideas and promote products within this special niche of Mediation. Now I am no expert. Far from it, but as a writer something I have enjoyed doing since as long as I can remember this is definitely very ingrained within my interests.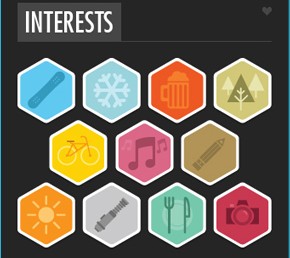 My Goals;
My goals to put it quite simply are;
1.)  for my own benefit I'd like to invest my time in this subject by writing relevant, useful and helpful content to aid in my own learning process, and
2.) for the benefit of others I'd like to share the most relevant and interesting information I can.
Although, definitely helping my visitors who come to this website is something I'm deeply interested in.
As I mentioned above I'd like other people to experience the benefits of becoming more spiritual more awake, aware, sensitive and mindful etc.
For me there is many perks of mediation including improved cognitive function and memory. Something I definitely have trouble with plus there is becoming more peaceful and relaxed, as well as helping relieve stress and feelings of negativity.
In Conclusion;
The goal of this site I think I've said all I've got to say in the section above.  The things which I'd like to accomplish are to promote the most relevant meditation ideas, techniques and products that I can.  To reach out to a core audience and definitely along the way educate myself about not only web development and marketing but all of the supernatural things that come with authoring a meditation website, and learning what I can along the way.
I am not religious let's get this straight but definitely meditation I think is something that can help a lot of people and hopefully the content written here at Meditation24x7 can be a positive thing for people moving forwards.  In the future I'm hoping this can be a success and I can build a loyal base of followers.
For everyone who has took the time to read this so far.  I would personally just like to finish by saying thank you to say that I'm grateful for your time is an understatement.
Any questions you have please leave in the comments below, and I will try to respond as quickly as possible.
All the best;
Alex Chivers
Creator of Meditation24x7.com