BeanProducts.com – Meditation Cushions, and Mats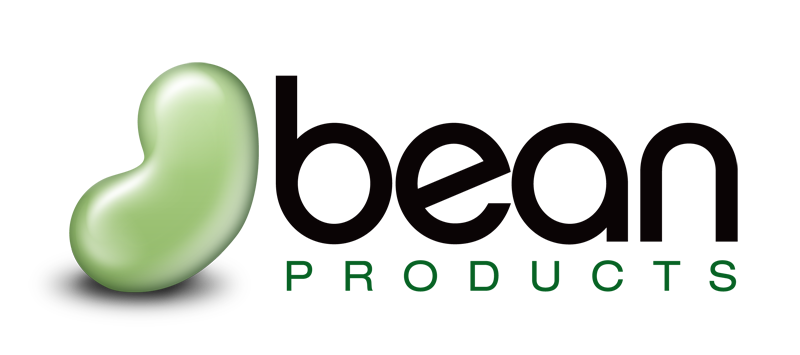 Hey Guys – How are you?  If this is the first time reading one of my posts it's great to have you, or if you have visited before – Welcome Back to Meditation 24×7.  For this post, I will be reviewing some products for a company I have just partnered with a company called BeanProducts.com
And before you ask the answer is no.  It has nothing to do with this guy;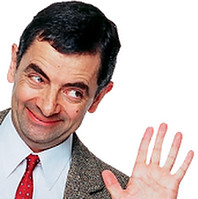 Anyway, so this company Bean Products (!Please Do Not Get Put Off By the Picture Above!) is a homemade business started in 1987.  It specializes in eco-friendly, organic hand-crafted home essentials.  Things like Cushions, Pillows, Mats, Beanies and even CBD oil!  My reason for choosing to partner with them, through their affiliate program is because one category of products they sell is for Meditation, and also Yoga.
So a few bits the average Meditator might be interested in.  Plus maybe a few other things as well.
If you would like to just take a look for yourself.  I will share the link below:
https://beanproducts.com/?ref=6nhmvhxdblk
Now,  for anyone who'd like to read some reviews first.  Keep on reading.
#1.) BeanProducts.com Hemp Round Zafu Meditation Cushion
– Mandala Design – Price:  $54.95 each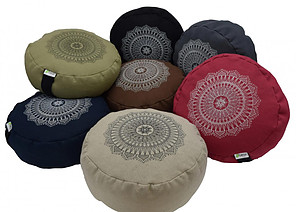 Overview:
Available in 7 colors.  Made from the finest 18 oz. heavy hemp fabric, and filled with supportive organic buckwheat hulls.  Size is 14″ Diameter by 6″ High.  Weight is approximately 5.5 lbs.  Hand made in Chicago, Illinois USA.  Includes a convenient carrying handle that covers a hidden zip for adding or removing filling to help make these cushions the most comfortable to suit your needs.  As well filling can be removed if necessary to remove the cushion cover for hand washing.

Colors Available:  Black, Blueberry, Cactus, Cocoa, Cranberry, Natural, Shadow Grey
Product link:  >>Click HERE<<
Side Note:  Buckwheat Hulls plus other fillings also for sale!
#2.)  Zafu Meditation Cushion Chakra Design – $39.95 each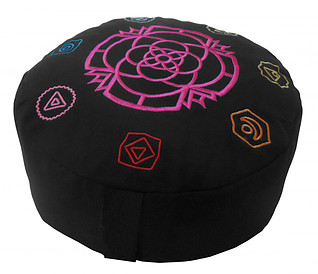 Overview:
Available in 3 colors.  Made with 10 oz. organic cotton duck fabric and like the product above is filled with supportive organic buckwheat hulls.  Size is 13″ diameter x 6″ tall.  Traditional round shape design is embroidered with a center mandala and the Seven Chakras.  Organic inner liner encases organic buckwheat hulls, which can be added or removed to help you find the most comfortable setting.  The main cover can be removed and is suitable for handwashing.
Colors Available: Black, Dark Blue, and Purple
Product link: >>Click HERE<<
Side Note: Buckwheat Hulls plus other fillings also for sale!
#3.)BeanProducts.com Zabuton Meditation Base Cushion 100% Cotton + Washable Cover (2 Sizes – Small/Travel & Standard)Price: $34.95-$49.95, $49.95-69.95(Hemp), $69.95-$89.95(Organic)

Overview:
Available in 38 colors.  2 different sizes (small/travel & standard and 3 different types (cotton/hemp/organic).  Made with either 10oz. Cotton Duck Canvas, Eco-Friendly 16 oz. Hemp Canvas or 10 oz Organic Cotton Duck Canvas Cover with Organic Cotton Batting.  Recommended companion piece for both Zafu Meditation cushion or bamboo bench,  *Sold Separately*.
Sizes are as follows;   Small/Travel (24″ x 24″ x 2″) or Standard (32″ x 26″ x 3″).  All cushion covers are suitable for handwashing.  *Please Note:  When upgrading to Organic Cotton, the pricing reflects the cost of an Organic Cotton Zabuton Cover and Pure Organic Cotton Fill.

Colors Available:
Aqua, Black, Burgundy, Khaki, Denim, Earth, Emerald, Forest Green, Hibiscus, Lime, Medium Blue, Natural, Navy, Olive, Orchard, Pink, Purple, Periwinkle, Tangerine, Red, Hemp Black, Hemp Blueberry, Hemp Cactus, Hemp Cocoa, Hemp Cranberry, Hemp Natural, Hemp Shadow Grey, Natural (Organic), Cobalt Blue (Organic), Tomato (Organic), Navy (Organic), Hibiscus (Organic), Avocado (Organic), Sweet Potato (Organic), Black (Organic), Plum (Organic), Stone Grey (Organic)
Product link: >>Click HERE<<
Also Available – BeanProducts.com Zafu Zabuton Meditation Cushion Set
(See Listings! >>Click HERE)<<
#4.)  BeanProducts.com Foldable Bamboo Meditation Bench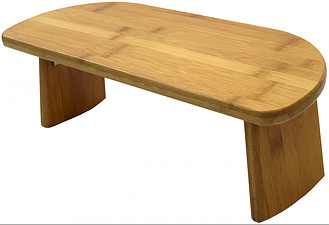 Overview:

Ergonomic, Earth-friendly Bamboo Foldable Meditation Bench.  Designed in the USA.  Made in China.  Ideal for Meditators who find it uncomfortable to sit cross-legged.  Allows for a customized alignment, compared to a regular fixed and/or flat-bottom bench.  Tight-Hinged legs fold up for portability and storage.  Size is 19.5″ wide by 7.5″ deep and 7″ high.
Product link: >>Click HERE<<
5.) BeanProducts Eye Pillow *2 Sizes – Small & Large* Price:  $11.99-$14.99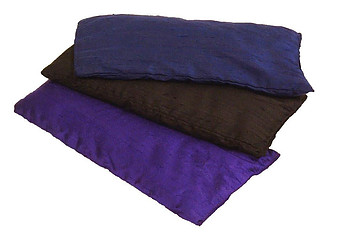 Overview:
Eye pillows deepen your relaxation in savasana by providing cool weight to the eyes, forehead, and sinuses. Navy, purple and Black Dupioni Silk and Natural Organic Cotton.
Two Sizes:  Small – 4″ x 8″ / Large – 5.5″ x 10″
Product link: >>Click HERE<<
In  Conclusion
Some interesting products here just looking at them.   There are the items that I've shown above, and there is a lot more if you have a look around the site.  One product I find interesting is the Buckwheat Pillows for bedding.  I said about this on the other post.  The difference between these over synthetics, as being non-toxic and vegan-friendly.  Plus how they're cool on both sides all the time.
As for everything else, there is the home section, kids section and there is a clearance section.  Plus the all-natural filling section and the CBD oil.
If anyone is interested in anything, by all means, feel free to message me down below.
You can also use this coupon yo receive 10% off
COUPON CODE: ALEXBOYDCHIVERS
Related Posts:  Buckwheat Meditation Cushions