Using Buckwheat Zafu Meditation Cushions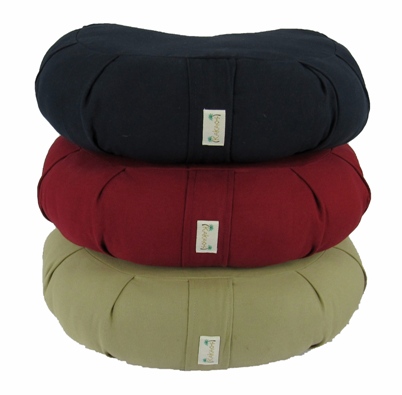 Hi Guys,
Welcome back.  I hope you're all doing OK on this fine day.  So 2nd post for me and today and what I am going to discuss is Using Buckwheat Zafu Meditation Cushions.
I have been a bit busy since I posted earlier.  So I don't know how much you know about me but just to recap I have started this new website to help promote the practice of Meditation and Meditation Products.
Granted I am no expert but what I would like to share with you during my time as the webmaster of Meditation24x7.com is my research.  What I have learned whilst finding new information to publish on this website.  All the things that hopefully will convince you, my readers, to come again in the future.
This is my goal!
Introducing Buckwheat Zafu Meditation Cushions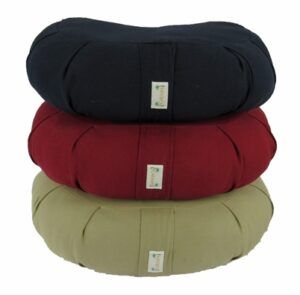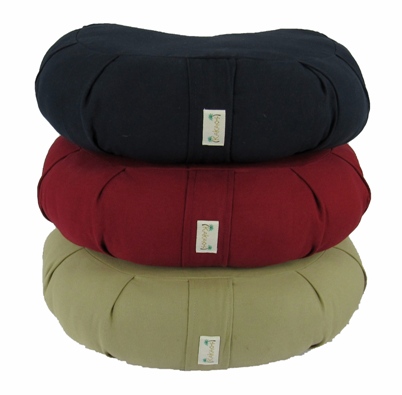 So today I have been looking at different Buckwheat Zafu Meditation Cushions.  I have personally never used a cushion or pillow myself, but from what I can gather is by using something like this it most definitely must make for a much more comfortable experience.
I mean sure they say that once you're deep in meditation there is no pain and there is no comfort but I know when I begin meditating it can be very distracting sometimes, with so many things going on in the background.
Sure it is something you have to get past if you want to experience a good session but from what I can only surmise is that the more comfortable you are before the better.
Purchase Buckwheat Zafu Meditation Cushions from BeanProducts.com >>Click Here<<

How to Sit Comfortably During Meditation
Right then so Buckwheat Zafu Meditation Cushions are obviously filled with Buckwheat. A very interesting choice of stuffing – Buckwheat if anyone doesn't know isn't a type of wheat, grain or even a type of grass but is more closely related to Knotweed and Rhubarb.
It is used as upholstery filling because of it being a more natural alternative to synthetics and in cushions and pillows for increased comfort.  Buckwheat pillows especially are a good choice for when you sleep.   Not only because they can keep a more rigid shape compared to regular pillows but also because of the support they offer to both your neck and spine.
Plus have you ever heard of the phrase "cooler than the other side of the pillow"?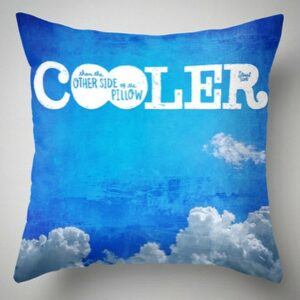 Using Buckwheat Pillows as Bedding
If you have then what you might not know about Buckwheat Pillows is that they are always cool and on both sides. This is because using Buckwheat Pillows' has a superior cooling ability due to the breathable nature of their Buckwheat hull fill.  This allows warm humid air absorbed from your body to quickly escape the pillow, preventing uncomfortable heat build-up.
Plus another great thing about Buckwheat Pillows and Cushions is that they don't contain polyurethane or polyester foam.  Both of which can emit harmful toxins and carcinogens that aren't good for either you or the environment.
In fact, because Buckwheat crops benefit little from chemical fertilizers they are more often than not free of many of the contaminants that are present in other more used crop types.
Additionally, Buckwheat Pillows contain no animal products so they are the perfect alternative for those interested in a vegan lifestyle.
*Note – I know I am going a little bit of topic discussing Buckwheat pillows rather than Buckwheat Zafu Meditation Cushions but for the purpose of this article I just wanted to discuss the uses of Buckwheat in a little bit more detail.
If you are interested I have left a link to purchase Buckwheat pillows underneath.*
<Purchase Buckwheat Pillows Here>

Buckwheat Zafu Cushions for Meditation

OK, so whilst Buckwheat Pillows can be excellent for bedding – Why would you want to use  Buckwheat Cushions for Meditation?
Well, Buckwheat Hull, Filling is good as I mentioned above because of the extra comfort that it offers, as well as being an all-natural eco-friendly option, and also because of how firm they are compared to regular synthetic alternatives.
A good Zafu Meditation Cushion should be fairly firm so that it is elevating your hips above your knees, and so your feet can rest in front of you.  Mainly so you don't fall asleep.
When meditating the Zafu cushion is especially good for the Lotus Position.  The Lotus or Padmasana is maybe one of the more common meditating positions, and an excellent pose for both beginners and even for more experienced practitioners.
See a demonstration of the Lotus position below.

Using Buckwheat Zafu Cushions for Meditation Continued
One of the more popular materials used in Meditation Cushions is Buckwheat.  Alternatively, you can also use Kapak but of the two Buckwheat is certainly the more common.  The reason being that Kapak tends to flatten out over time and does not offer as much support.
Mostly though Buckwheat cushions do tend to last the longest with the added advantage being how easy it is to add and remove the Buckwheat Hulls, to get the firmness of the cushion just right for you.
As for buying Buckwheat Zafu Cushions Amazon has several currently on sale.
See below for a list of just a few currently on sale.
1.) Waterglider International Zafu Yoga Meditation Pillow with USA Buckwheat Hull Fill, Certified Organic Cotton- 6 Colors
Price:  $32.95
(14″ x 14″ x "6 | 4.8 lbs )
Available in 6 Colours.  Black, Grass, Burgundy, Orange Saffron, Plum and Twilight
Includes zip to add and remove Buckwheat hulls.
Traditional round shape.
Purchase Here: https://amzn.to/2wFyX6Y
2.)  Lotuscrafts Crescent Zafu Meditation Cushion / Organic Cotton / Spelt Filling
(15cm)  Ergonomic shape helps support a comfortable upright sitting position.
Available in 8 Colours.  Adjustable Seat Height.
Organic Spelt filling can be easily adjusted to find your perfect seat height.
Bio Certified and Easy to Wash.  Cover can be easily removed to keep cushion fresh and clean.
Purchase Here: https://amzn.to/2v0Vyuq
3.) Basaho Wheel Zafu Meditation Pillow / Organic Cotton / Buckwheat Hulls
(36 x 36 x 15 cm | 2kg )
Available in 8 Colours.
Includes zip to add and remove Buckwheat hulls.
Perfect for Taller or Less Flexible Meditators.
Purchase Here: https://amzn.to/2vKe1f2

UPDATE:  SEE MY REVIEW POST FOR MORE ZAFU CUSHIONS ON BEANPRODUCTS.COM (HERE)
In Conclusion
Listed above are just some of the products available for new and not so new people interested in practicing Meditation.  For myself, I had never heard of Buckwheat cushions prior to deciding to write this post.  What I found very interesting was just how popular using these are and how organic a material Buckwheat is.
Even just learning about Buckwheat has been a pretty interesting subject.  I can't believe for a start that this is a plant similar to Rhubarb!  I'm actually quite partial to Rhubarb Crumble and Ice Cream but could never imagine using it inside a pillow or cushion.  It makes me think I wonder if Buckwheat Crumble would taste as equally delicious? lol
Jokes aside no not going to happen but back to the post what a fascinating topic.  As I've said I think using Meditation cushions is a good idea – I haven't used them personally but surely being more comfortable can only heighten your experience right?
About the Buckwheat I don't have it on the brain as some people must think.  Although I do think it's something people should become more familiar with.  For both Meditating Cushions and Mats plus also as for a more comfortable less toxic and eco-friendly use of bedding.  Not to mention all the other environmental benefits a material like this could have.
It is an amazing plant here I've said it!
Any questions or anything else to discuss on Buckwheat Zafu Meditation cushions or just Buckwheat please feel free to leave your comments down below.
Let me know your thoughts and if you would like to write a review of any of the products showcased above I would very much like to hear from you.
And as always – Please Like, Share and Subscribe for new posts.
May the Peace Be with You
Best Wishes
Alex