Reiki Healing for Animals and Pets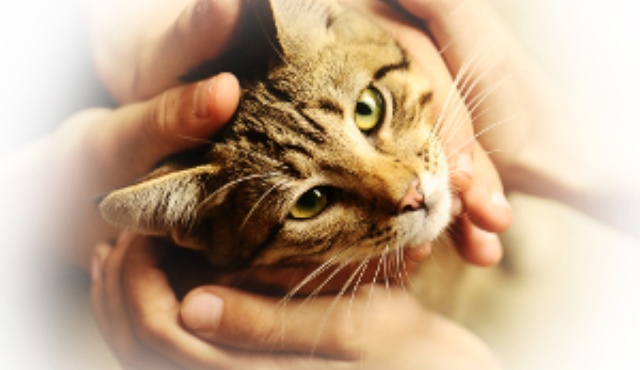 Hi everyone,  After recently writing a post about Reiki Healing Meditation Music I was having a good think after.  About how Reiki works and that if it is good for humans than how about other living creatures – like Reiki Healing for Animals and Pets?
It sounds crazy I know.  I actually didn't realize this was a thing.  It just seemed a little bit silly until looking it up, but yes such a thing does exist.
Meditation for Dogs. Meditation for Cats, and Reiki Healing for Horses. 
In fact, any kind of animal can have Reiki much the same as Humans do. This was what I learned that this is not so crazy after all.  Reiki Healing for Animals and Pets.  It is something that can be done, and apparently, it does work.  So for this article, this is exactly what I am going to cover.
How any pet owner, vets or anybody that looks after animals can learn how to use Reiki.
Reiki Healing for Animals
Yes, this is actually a thing, but is this as crazy as it really sounds?  Well, Think about it – if there is such a thing as healing Chakras in the human body.  Meridian systems with energy healing centers then surely this should apply to all living things.  Humans, Animals and yes even Plants.
Believe it or not.  Reiki for Plants – is an actual thing.
See link;
https://reikirays.com/18551/reiki-for-plants/
About Reiki for Pets though, or well any other animal for that matter.  Don't worry! from what I've read about this it is safe.  The actual technique if done correctly involves no manipulation, prodding, pushing or pulling, and no needles are used.  Plus what's more, It is said that for most animals they respond very well to this form of treatment.  Indeed according to some Reiki animal healers they (the animals) actually quite enjoy the experience.
It is after all not that much different than what humans experience.  Except that as animals are a lot more sensitive than for them it is more intense.  Quite simply put it's because in many ways animals suffer from similar illnesses, and conditions the same as we do.  So Reiki for them works in the same way very much so only just that the animals can feel the healing power more than humans do.  It isn't stronger but just that they can sense it a whole lot more.
>>>Learn How You Can Start Using Reiki for Animals Here<<<
Energy Healing for Animals



It's the same as how it works for humans.  On a spiritual level our body's all have seven main Chakras; at the top of our head (Crown Chakra), our Third Eye (Mind), our Throat (Voice), our Heart (Love), our Abdominal Area (Solar Plexus), Sacral (Sexual Organs) and by our Feet (Root Chakra).
Or if you like Meridians – spiritual lines that have energy centers located all around your body.  Of these there are 12 main ones – Reiki can be based on either Chakras or Meridian centers.  Although meridians are more closely related to acupuncture and acupressure.
Anyway, Depending on the size of the Animal a Reiki Healing session will differ.  Although generally rather than placing your hands, or at a short distance away from each Chakra or Meridian Centre, one-by-one, with Animals a Reiki Healer will usually place their hands where the animal is the most comfortable.
This is for obvious reasons.  Let's say an animal has an open wound and you put your hand over it at the beginning of a Reiki healing session – you could actually hurt the animal, and depending on how they react they could hurt you.
Bottomline the last thing you want to do is cause the animal you are trying to heal distress.  Not only could it be dangerous if it all goes wrong, but it could totally ruin your session before it even begins.  To try and explain this a little better see the Youtube video below as a reference;
The Benefits of Learning Reiki for Animals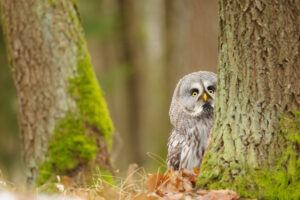 Reiki is used professionally by Vets and Animal Shelters all over the world.  Potentially it can be used anywhere with Animals including a Zoo, a Farm, places like Wildlife Reserves and even in an Animals Natural Habitat.
So, as a skill, Reiki Healing is a useful one to have.  For the benefit of helping sick and wounded Animals 100% but also there is a financially rewarding side as well.
As realistically there are many people out there that will happily pay for a Reiki healing session. As many people do already and with animals, it is no different.  Plus to learn it isn't too difficult and there are plenty of courses available.  So as an investment, it really isn't a bad idea at all.
A good example would be using Reiki on Racing Horses and Greyhounds.  Some of these animals are very valuable to their trainers – a successful animal can make their owners very rich.  It may even be the answer to helping these Animals win their races.
Then there is the other thing how it benefits the animals that are in good health already.  If you have your own pets Reiki can be used regardless of whatever physical or mental state to help maintain both psychological and physical well-being.
So as an investment learning Reiki could potentially be of a huge benefit to you and any of the Animals which you care for.  Good health for any living creature is such an important thing.  If you see the next part of the article I will include links for Reiki training courses for Animals.
Where to Start Training to Become a Reiki Animal Healer?
1.)  Animal Reiki Source
This website is maybe the best place to go.  Over 30 courses are available for beginners to intermediate.  Prices range from as little as $10 to over $1000.
Find link for Books >>>(Here)<<<
Find Courses >>>(Here)<<<
2.)  Rob Fellows Reiki.com



Simple Courses For Pets Health & Wellbeing. Color Manual, Qualification, Certificate, Attunements & On-going Support From International Reiki Master. Courses For Dogs, Cats, Horses, Dog Groomer.
*Live courses in the UK available £145 each.*
>>Home study courses are £125<<
The full list includes;
1.) Reiki for Dogs Home Study Course
2.)  Reiki for Cats Home Study Course
3.)  Reiki for Horses Home Study Course
4.) Reiki for Dog Groomers
5.)  Reiki Animal Healer
6.) Reiki for Stress Home Study Course
7.) Reiki Level Two
For more information about the course about see link >>(Here)<<
Conclusion
For any pet owner, animal trainer or carer – Reiki is definitely something that should be considered.  It may sound crazy but strangely enough, it does work.  Not only this but if performed correctly Animals love it.
For anybody looking to find out more see the links above. Rob Fellows and Kathleen Prasad the owners of the websites shown above have both made successful careers as both Reiki Animal Healers and Teachers.  Their credibility I think speaks for itself by just the quality of their websites.
If anyone would like to learn Reiki for Animals I fully recommend both.  For anybody who has tried either would be great to read your reviews and see your comments below.
For anyone that is looking to try out, or any similar programs would be great to hear from you as well.
Also as always please Like, Share and Subscribe.
May the Peace be with You!
Best Wishes
Alex