Is The Full Moon Evil (S.G.O.M Full Moon Special) – My Thoughts!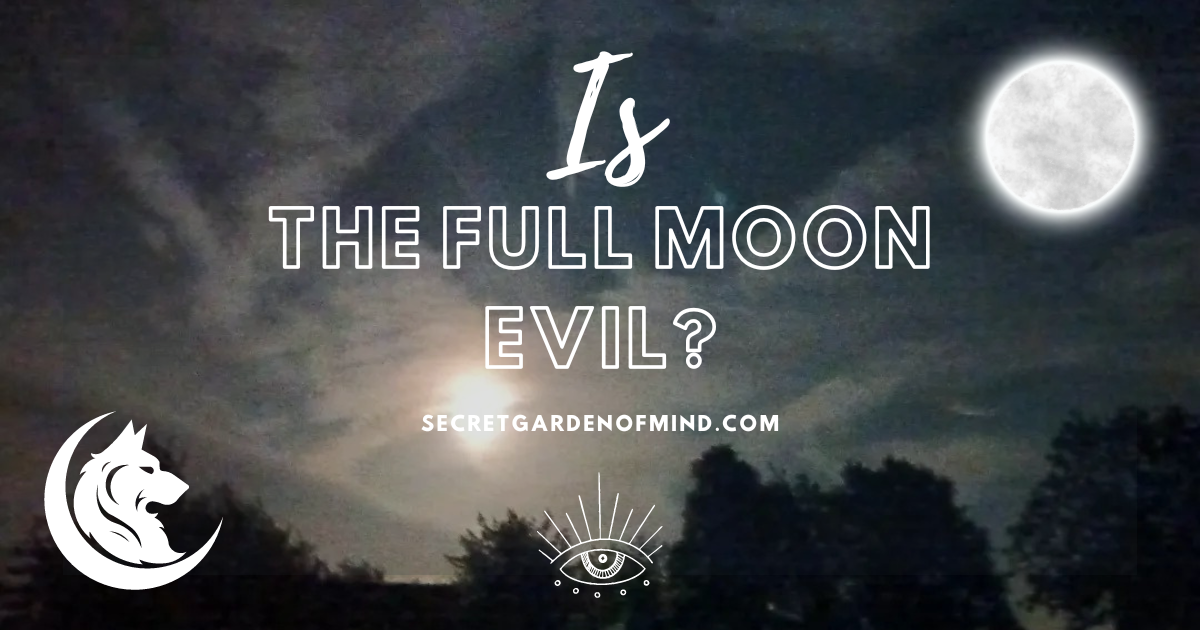 Is The Full Moon Evil? After last week's full moon, I was left to wonder if there was something supernatural going on.
It was actually a blue moon now I think about it. These are said to be typically supposed to only happen once every 33 months. Anyhow, I've wondered about this for years but it was especially strange last week I felt. Not only was I feeling like I was all over the place (mentally) but I noticed it wasn't just me I saw others around me seemed to be out of character.
But what really was a strange coincidence was this recent idea published on YouTube by the Why Files.
Like I don't know if this was released around the full moon especially but an interesting fact is moon phases appear the same all across the world in each hemisphere (the only difference is the angle you can view it from apparently). I'm sure you have to factor in when night times are in different time zones but yes so where the Why Files is filmed in the USA they would have had a full moon at the same kind of time just during different hours than where I live in the UK.
I won't babble on anymore about this but WOW this video and the timing it was released. Already I thought that there were dark forces at work because of the full moon but this really got me. It probably will seem a bit too crazy for the majority of people (I would hope not) but yes you should definitely watch it and make your own mind up.
Also, read the rest of this article and let us know if you think this is crazy or not.
Is The Full Moon Evil, and Does It Magnify The Power of Demons?
---
Well, I think something like this could be at work. Last week on Thursday I think it must have started happening. I didn't know a full moon was due but everything started going wrong for me. It was one thing then another then another.
My printer stopped printing black ink. I had to go to the post office with my paperwork for my eBay printed in red. They wouldn't take my post so that was the first thing. The girl who usually works there I think would have taken it but she was off work and they didn't.
I had ordered a cab to take me there and straight back home. My intuition told me I needed to get back I think and I had not washed because I was so busy and had no socks on because I was in such a rush and it was a total disaster.
Then instead of going straight home as I'd planned I didn't because the taxi fare was more. I think now it would have been worth it because of what I ended up spending after that but the next thing that happened was my nephew phoned me.
Out of the blue, he was calling me to go down to the pub. My niece was telling me to stay with her and have dinner which I sensed was the best idea but I got to the pub and they served me an alcoholic drink even though they knew I had been going down there ordering non-alcoholic beers. I am sure they charged me the cheaper price thinking they'd sold me a non-alcoholic beer as well but that was my downfall.
2 months sober and I ended up drinking more and more and more. I stopped for one day and I went to a music concert my friend offered me a beer and I took it but unlike the previous night, I didn't stop drinking this time for almost a week.
My mental health was off the chart. I was getting ill from drinking so much and all around me I was noticing others were not too great themselves. Kids setting fire to hay bails, the local petrol station got robbed, and lots of other things.
I will end this story of mine here but this I'm sure was down to the full moon. It is weird really but even more so after watching the Why Files Video. My god…
"The Moon's Dark Secret: Aliens Harvesting Human Souls for FOOD"
It says this idea comes from David Icke and someone else. I can't remember who they said but I'm quite open to David Icke's ideas. In his book "Infinite Love is the Only Truth Everything Else is an Illusion" I read recently, that goes pretty heavily on this idea and it's not for the faint-hearted.

What David Icke Says About The Moon and Aliens
---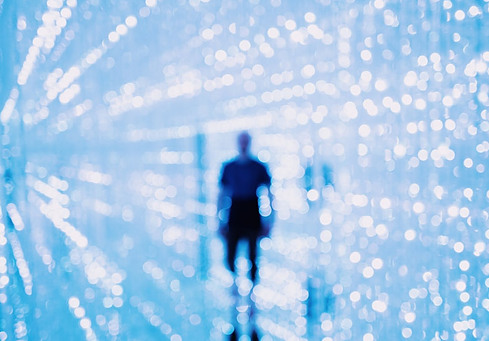 ---
Now, I really don't want to push these ideas on people who visit this website too much. To be honest the book by David Icke was messing with my head. It really is a bitter pill to swallow hearing everything around you is not what you think it is – That bad things happen to us because of unseen malevolent forces.
It's hard to think that all the things wrong with this world like cardinal sins, poverty, war, and illness are orchestrated. Alcoholism and drug addiction are encouraged within society. Violence, anger, and apathy toward important things that we really should care about. This is really quite clear to see and even in the animal kingdom, it is there.
In fact, this is where it gets interesting all this hurt and pain David Icke says is caused by our bodies of energy that are really trapped in stasis and projected a reality with all these bad things happening just so we can act as a kind of battery to aliens that feed off our negative emotions.
It might seem like nonsense and ignorance really is bliss, in a lot of ways (if this is true). The truth hurts for sure but it does hold some weight (I think). Even the part about how the Moon is involved with this all. It is used by these Aliens, demons, or whatever they are to cause our hurt, pain, and negative feelings as their food source.
It is quite bizarre, especially the part about the moon being a hollowed-out planetoid and reality transmitter but I do wonder!!
Is The Full Moon Evil Continued…
---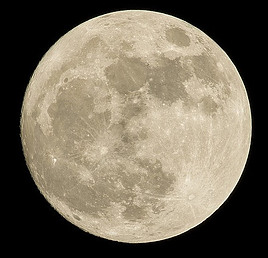 The mainstream idea is that the moon is a satellite because it moves around the earth. Same as The Earth is a satellite because it moves around the sun. Its purpose is (they say) to help maintain our wobble on the axis (gravity) and for tides in the sea, it affects movement. Plus it is a light in the night sky to help us see.
But besides this, many say the moon affects people's emotions. The word Lunatic comes from the Latin word Luna for the moon. People with bipolar disorder and other mental health issues are said to experience an onset of symptoms during a full moon and this seems to have records to validate this.
Although, the reason they say this is because the brighter light in the sky affects sleep. You would really think someone would draw their curtains and not even see the moon but this is the mainstream idea.
And sleep deprivation definitely affects our behavior. This actually explains a lot in terms of people suffering from mental health issues and there are more reported crimes and accidents as a result. Many police, paramedics, doctors, and the like are said to NOT want to work during this time (R), but is this really caused by aliens?
An evil alien satellite I think seems a bit out there to me, but I think if these aliens are what we call demons then this is something I do believe in because of all of the documented proof of demonic possession and exorcism. (R)
A book I highly recommend here is "They Shall Expel Demons" By Derek Prince. He is a churchman who has carried out he says many exorcisms of demons. Many have witnessed his work and so have many people in other situations who witnessed the likes of shamans and other spiritual practitioners carry out the same duties.
They say Demons are much stronger during full moons and I would call this crazy but as a kind of recovering alcoholic, I kind of find it strange how many times I relapse during a full moon. It's like I always realize after I spend weeks or even months sober and I drink for some reason. Something triggers me and days later I find out about the full moon.
I don't know what actually happens. I've not actually found any source of information that says for instance more rapes and murders are committed during full moons but I believe such acts are the work of the devil and linked to demonic possession. If you study it maybe you will know but yes so I will finish up here.
In Conclusion
---
Do I believe this is true – Is the full moon evil? I would rather it wasn't. I'd rather that things said by the likes of David Icke about the nature of reality are what so many say is complete nonsense but there are some interesting correlations here. Like they said there wasn't a moon in ancient times. It hasn't been here since the dawn of time and not even since we've had advanced civilization. There are legends from ancient times that support this and there definitely seems to be a hidden past.
If you read the work of Zechariah Stitchin about the Annunaki and how we are a hybrid race that is half Annunaki and half pre-human this seems to back up this up in a way. Especially the story of Enki and Enlil about how the moon was created but I think this isn't the full story as different archaeological finds point to advanced civilization pre-sumeria.
Even the Why Files makes another point about the human race being alien in nature. We get sunburnt unlike any other earth species, we get bad backs, and our joints go and they say it is because gravity on earth is more dense than our own. If we look at invasive species in nature this is the human race all over. What if we were created after our creators wiped out the pre-humans before us so they could farm us here like slaves? So many questions and I really could go on.
I think preparing for the next full moon is smart if you feel it affects you but is its negative influence really something you can protect yourself against? Especially when everyone around you is also hijacked by its power.
The rest I will leave up to you but I will share some resources for further reading etc. below…
Resources
David Icke's Book Love is The Only Truth Everything Else is an Illusion
https://ebay.us/jmrWuK
David Prince's Book They Shall Expel Demons
https://ebay.us/YAeShh
Zechariah Stitchin The 12th Planet:
https://ebay.us/SN9DyN
Moon Manifestation Review – How Do Moon Cycles Affect Success
http://secretgardenofmind.com/how-do-moon-cycles-affect-success/
References
Lunacy and the Full Moon: https://www.scientificamerican.com/article/lunacy-and-the-full-moon/
David Icke Claims the Moon Is Hollow: https://www.express.co.uk/news/weird/674711/David-Icke-claims-the-moon-is-HOLLOW-and-built-by-ALIENS
The Police, Paramedics, and Teachers Do Not Want To Work During a Full Moon: https://www.bristolpost.co.uk/news/bristol-news/full-moon-phenomenon-police-nhs-3800619
Days Before The Moon Was In Our Sky: https://www.paleoaliens.com/the-days-before-the-moon-was-in-our-sky/
Readers Digest Real Life Exorcisms: https://www.rd.com/list/real-life-exorcisms/
The Full Moon and Crime: https://www.ncbi.nlm.nih.gov/pmc/articles/PMC1444800/
The Full Moon and Violent Crime: https://psychnews.psychiatryonline.org/doi/full/10.1176/pn.44.10.0025
The Effects of the Full Moon on Human Behavior: https://www.researchgate.net/publication/261624659
Also, check out David Ickes's Video Below;
David Icke in 2010: Who Built The Moon: https://www.bitchute.com/video/SZ9ODVXYRuqP/
What's The Best Meditation Tool For Successful Remote Viewing? Using meditation tools can…
Read More
10 Best Mindfulness Meditation Apps 10% happier amazon bean products aura mindfulness and meditation app bean products accent pillows bean products bean bags bean products bed pillows bean products bolster bean products coupon code bean products decorative accent pillows bean products yoga bean products zafu benefits of meditation for adhd best meditation for autism best type of meditation for adhd buddhify app buddhist meditation for adhd Dr. Tara Swart Dream Diaries Dream Master energy healing Entrainment machine how to lucid dream Law of Attraction Laxman innertainment Light and Sound Machine Light and Sound Meditation Mind Machine lucid dream herbs Manifestation meditation meditation classes adhd meditation cure adhd meditation cures autism meditation for adhd adults meditation for adhd teenager meditation for adults with adhd Mindplace Procyon reflectly app remote viewing amplifier remote viewing baby monitor remote viewing books pdf remote viewing experiments Tara Swart The mindfulness app The Source